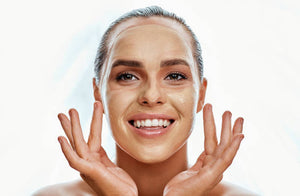 Skin Peels are one of the most affordable, fast and effective ways to dramatically improve your skin instantly. Put simply, they clear away old skin and stimulate the regeneration of new skin that's clearer, smoother and more even.
Glenhaven Signature Skin Peels:
Brighten + Refresh

 

with Vitamin C
Hydrate + Illumination

 

with Lactic Acid
Lift + Tighten

 

with Glycolic Acid
Clear + Detoxify

 

with Salicylic Acid
This treatment is 45 minutes. 
UPGRADE to ProPower Eye Peel for reducing dark circles, fine and wrinkles | 20 mins | $49
UPGRADE to DermaluxLED Light Treatment | 30 mins | $39