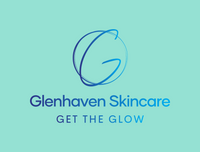 Glenhaven Skincare
Glenhaven Skincare is based in the heart of the Hills and only a few minutes from Castle Towers Shopping Centre. We specialise in Skincare and Beauty and our vision is to bring you premium skincare treatments, including relaxing pamper packages.
Glenhaven Skincare offers an exceptionally professional and friendly service by a Dermalogica Skincare Expert, with advanced qualifications in skincare.  
We ensure an enjoyable and relaxing experience, and always go above and beyond to ensure you are feeling refreshed and revitalised!
We are an Authorised Stocklist of Dermalogica Products.
SKINCARE PACKAGES
Dermalogica Story
When Dermalogica meets skin, skin health is redefined. Dermalogica is the number one choice of skin care professionals worldwide.
The Dermalogica vision is clear – a product line free of common irritants and ingredients that could cause breakouts (including lanolin, SD alcohol, mineral oil, artificial colors and fragrances) that would improve skin health, and were only available from qualified skin care professionals trained at The International Dermal Institute.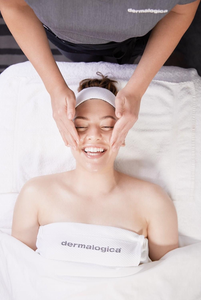 Dermalogica Skincare Expert
Glenhaven Skincare provides your skin with personal attention from a professional Dermalogica Skincare Expert.
Dermalogica Skincare Experts are licensed, intensely educated skin health experts trained to prescribe Dermalogica products and deliver Dermalogica professional skin treatments.
They have the answers to your most pressing skin care concerns. They know how to deliver real, visible results. They're the best in the business, and have a real passion for taking care of your skin.
Your best-looking skin starts with healthy skin, and healthy skin starts with a Dermalogica Skincare Expert.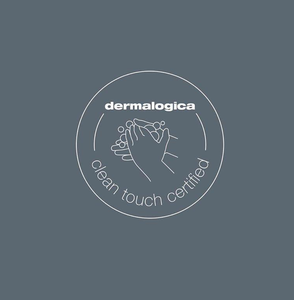 Clean Touch Certified
Dermalogica was founded on human touch and education. 
Glenhaven Skincare's qualified Dermalogica Skincare Expert has completed the Clean Touch Certification - 12 safety standards developed in partnership with an epidemiologist, skin-care professionals and doctors to ensure you feel comfortable in our treatment room.
I had a signature facial done with Glenhaven Skincare and it was magnificent. Gaggu uses the best and top quality products. She is very professional, knowledgeable about every skin type and gave me an exceptional and personalized consultation. The treatment was so relaxing and effective. I will HIGHLY recommend her. I cannot wait to revisit her as I have already booked my next appointment! Thank you very much Gaggu.

Susi Thayananthan
Thanks Gaggu! It was so nice to know you and the fabulous service I received. I adored the facial and the product knowledge you have. I would highly recommend Glenhaven Skincare. Gaggu invests a lot of time in educating the client, with the best products suitable for the client - including an expert skin analysis. If anyone wants a great pampering session please call Glenhaven Skincare! HIGHLY RECOMMENDED!

Priyanka Adlakha
Highly Recommend Glenhaven Skincare. Gaggu has magic in her hands. On top of it she is talented, professional and exceptionally knowledgeable. She explained each and every product which was being used on my face during the treatment. So happy with the results and it was so relaxing. 
Such a beautiful and talented girl with magic hands and magical smile. Will be definitely visiting you again very soon!

Bhawna Gupta
Gaggu has by far been my favourite skin therapist. The first stage was a skin consultation which examined my skin type, areas of concern and suggestions for long term improvement. The second stage she cleansed, exfoliated, moisturised and prepared my skin before applying the serum and brightening mask. I saw instant results and received many compliments from friends and family. Will definitely be back in future!

Helena Keenan-William
By far one of the best skin massages and upper body hydration firming treatments I have ever had! Glenhaven Skincare ensured my skin was looked after and spent time to understand my worries whilst also informing me of changes to my skin. My face looks and feels like cosmetic surgery without the surgery using only the best Dermalogica products! I would highly recommend to anyone in the Hills District looking for a high standard of skincare! 

Aman Singh