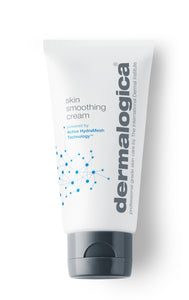 Next-generation moisturiser with Active HydraMesh Technology infuses skin with 48 hours of continuous hydration and helps protect against environmental stress.
This best-selling moisturiser features a state-of-the-art complex that works on a molecular level to help reduce Trans-Epidermal Water Loss (TEWL) and infuse skin with 48 hours of vital moisture.
Dermalogica products are designed to be most effective when recommended by a Dermalogica Skincare Expert, who is extensively trained in skin analysis. For a free Skin Fitness consultation, please call or text 0425 219 931.