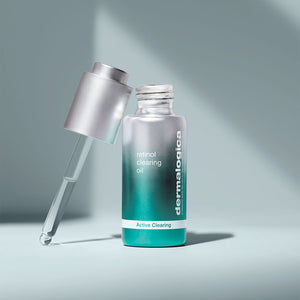 High-performance night oil that target breakouts and visible signs of premature skin ageing at the same time.
Combining Retinol and Salicylic Acid into one skin-soothing formula to renew and soothe skin overnight to deliver clearer, more vibrant skin by morning. 
Dermalogica products are designed to be most effective when recommended by a Dermalogica Skincare Expert, who is extensively trained in skin analysis. For a free Skin Fitness consultation, please call or text 0425 219 931.