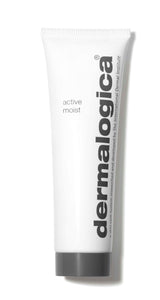 Sheer, easy-to-apply Active Moist formula provides effective, oil-free hydration without a greasy feel working to smooth and help improve skin texture.
Contains Silk Amino Acids and a unique combination of plant extracts that help improve skin texture and combat surface dehydration. Formulated without artificial fragrances and colours.
Dermalogica products are designed to be most effective when recommended by a Dermalogica Skincare Expert, who is extensively trained in skin analysis. For a free Skin Fitness consultation, please call or text 0425 219 931.