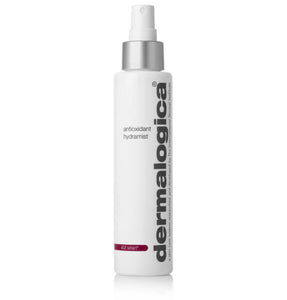 Refreshing antioxidant toner that helps firm and hydrate.
Convenient mist-on formula supplements skin's protective barrier by creating an active antioxidant shield to help fight free radical damage, and help prevent the signs of ageing.
Dermalogica products are designed to be most effective when recommended by a Dermalogica Skincare Expert, who is extensively trained in skin analysis. For a free Skin Fitness consultation, please call or text 0425 219 931.