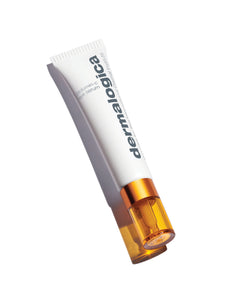 Supercharged Vitamin C eye serum that outsmarts visible premature skin ageing caused by daily eye movements and environmental stress to dramatically brighten and visibly firm.
Clinical Results 3x more brightening power than leading competitors Brighter skin after 1 application Increased firmness in 8 weeks Delivers Vitamin C 10 layers deep.
Dermalogica products are designed to be most effective when recommended by a Dermalogica Skincare Expert, who is extensively trained in skin analysis. For a free Skin Fitness consultation, please call or text 0425 219 931.