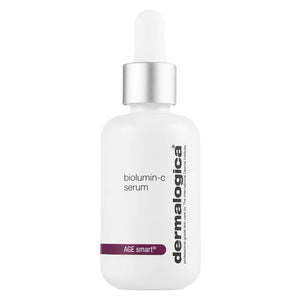 A high-performance Vitamin C serum that works with skin's own defences to brighten and firm.
Combines an ultra-stable Vitamin C complex with advanced bio-technology to deliver the natural power of Vitamin C where it's needed most. BioLumin-C does more than simply brighten, firm and reduce the appearance of fine lines; it works with skin's own defences, giving you brighter skin from within.
Dermalogica products are designed to be most effective when recommended by a Dermalogica Skincare Expert, who is extensively trained in skin analysis. For a free Skin Fitness consultation, please call or text 0425 219 931.