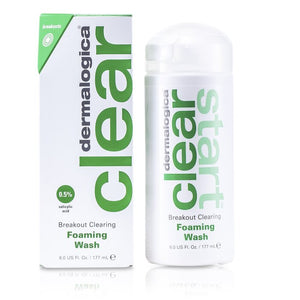 This breakout fighting, foaming wash clears away dead skin cells, dirt and excess oils that clog pores and cause breakouts.
Use on your face, back, neck - wherever the skin requires deep cleaning and pore clearing for fewer breakouts.
Dermalogica products are designed to be most effective when recommended by a Dermalogica Skincare Expert, who is extensively trained in skin analysis. For a free Skin Fitness consultation, please call or text 0425 219 931.