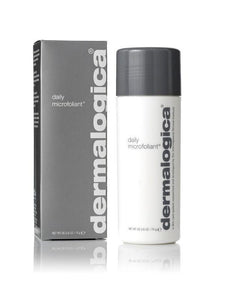 Achieve brighter, smoother skin every day with this iconic exfoliating powder.
Rice-based powder activates upon contact with water, releasing Papain, Salicylic Acid and Rice Enzymes to polish skin to perfection.

Dermalogica products are designed to be most effective when recommended by a Dermalogica Skincare Expert, who is extensively trained in skin analysis. For a free Skin Fitness consultation, please call or text 0425 219 931.