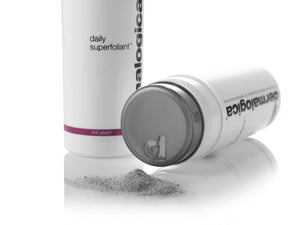 Smooth away skin-ageing pollution with Daily Superfoliant. 
This highly active powder resurfacer leaves skin ultra-smooth, while combatting the environmental pollution triggers known to cause brown spots, fine lines, and uneven skin tone.
Dermalogica products are designed to be most effective when recommended by a Dermalogica Skincare Expert, who is extensively trained in skin analysis. For a free Skin Fitness consultation, please call or text 0425 219 931.