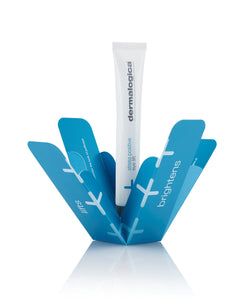 Active, cooling cream-gel masque energises skin to reduce visible signs of stress.
High-performance formula minimises the appearance of puffiness and dark circles, increases skin luminosity, lifts the eye area and helps restore skin barrier integrity.

Dermalogica products are designed to be most effective when recommended by a Dermalogica Skincare Expert, who is extensively trained in skin analysis. For a free Skin Fitness consultation, please call or text 0425 219 931.