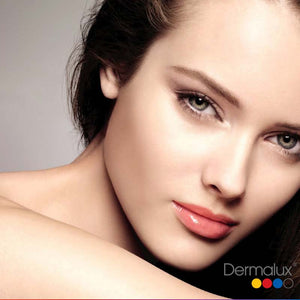 DermaluxLED Light Therapy is a clinically proven, pain-free, non-invasive, soothing and rejuvenating skin treatment. DermaluxLED, or light emitting diode therapy, is a skincare treatment that uses varying wavelengths of light, including Red, Blue and Infrared.
This treatment is perfect treatment for skin rejuvenation, and will help treat acne breakouts, fine lines and wrinkles, pigmentation, post inflammatory scarring and rosacea. It will not only help minimize acne, but also soothe the skin and reduce both redness and inflammation. 
This treatment is 40 minutes.