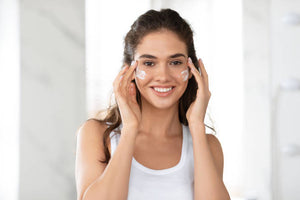 Skin pigmentation can make you appear much older than you are, but it can be treated effectively whether it takes the form of skin spots, freckles, discolored skin or larger blemished areas.
Our treatment increases the skin's brightness and removes superficial pigmentation, through use of the latest skin healing technology and deeply hydrating Oligopeptide IonActive and Vitamin C serums. Oligopeptide helps inhibit pigment forming enzymes and prevent melanin formation, and Vitamin C helps to brighten the skin.
This treatment is 75 minutes.